Happy Monday!
We had a nice and much needed, relaxing weekend.
Nothing crazy happened. Just some good family time with my bro and his gang, and some qt time with Reid and the pups.
Friday night, Reid and I ordered two pizzas and watched a Netfix marathon of The Walking Dead. We are now through season 3 and out of episodes to watch. AHHHH! I feel like part of my life is missing....isn't that sad?
Saturday was glorious!
My SIL and brother invited us to tag along with them for the day. The first stop was the pool. Second stop,
Hardywood Brewery
for the release of their Virginia Blackberry beer. (If you are ever in the Richmond area on a Thursday night during the summer, this brewery has the best food truck court ever!) AND oh, my....isn't my niece just the cutest thing?
Third stop, home to sleep!
Sunday was a lazy day for me.
After Reid made waffles for breakfast, I thought there was potential for me to be super productive. I tinkered around upstairs for a hot minute. Started to pull stuff out of a closet and then decided that I was going to be pretty much worthless all day. The dogs and I made an executive decision to to watch The Office from the very beginning, Season 1, and lay on the couch. Reid, bless his heart, scrubbed the back deck by himself.
Sorry I am not sorry.
We had the best little lazy weekend ever and I could not have asked for anything more!
Enjoy my weekend in pictures.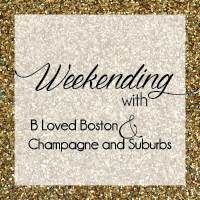 Chat with ya soon!
xoxo,
CAD